Letter #1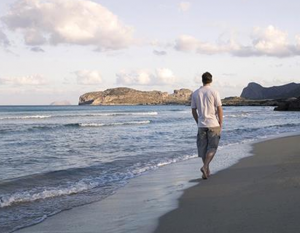 I was and am very much in love with my partner, but it has been tough and important to understand who it is I'm dealing with. She is not the eating disorder and the eating disorder does not define her.
The best advice I can give, is to get support to learn how to cope with what you're dealing with and to take care of your own state of mind at the same time. For me, a walk or surf at the beach always does wondersand is much better than any drug to calm my mind and take me to that uncluttered place where there are no worries, just the most wonderful view and greatest atmosphere.
Learning how to deal with the emotions and complications that your loved one is going through and learning to not take it as a personal reflection of how they feel about you, is a steep learning curve. When you understand this however, and allow yourself space to process, it can make a world of difference and will help the both of you greatly.
Seeing her happy now is so beautiful and worth all the heartache and challenging times.